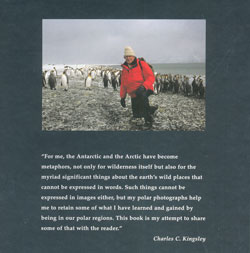 Cacklegoose Press is set up to undertake all the processes involved in the preparation of art books, catalogues and illustrated publications of the highest quality.
Publications for which we have undertaken the complete editorial and production process include Measure Without Measure: The Art of Linda Karshan (2001), printed by BAS Printers – which was Highly Commended in the PrintWeek Awards 2001 and contributed to BAS being named Book Printer of the Year; Picasso Ceramics: The Attenborough Collection (2011) and Joseph Glasco: The Fifteenth American (2015), both printed by Clifford Press, Coventry; Paul Feiler: Connections (2002), Ice: The Worlds of the Antarctic and the Arctic (2002) and Paul Feiler: Elusive Space (2010), printed by Healeys of Ipswich; Pre-Columbian Art in the Denver Art Museum Collection (2003) and Modern Pots: The Lisa Sainsbury Collection (2000), printed by Litografica Faenza (the latter, designed by Humphrey Stone, was selected for exhibition at the British Book Design and Production Awards 2001).
Recent catalogues and books that we have designed include Picasso Ceramics: The Attenborough Collection (2007) for the New Walk Museum & Art Gallery, Leicester; Picasso in Istanbul/Picasso Istanbul'da (2005) for the Sakip Sabanci Museum, Istanbul; Il Cubismo: Rivoluzione e tradizione (2004) for Ferrara Arte; The Anderson Collection of Art Nouveau (2003) for the Sainsbury Centre for Visual Arts, University of East Anglia, Norwich; Moche Art and Archaeology in Ancient Peru (2001) for the Center for Advanced Study in the Visual Arts, National Gallery of Art, Washington; Loving Picasso: The Private Journal of Fernande Olivier (Harry N. Abrams, 2001); and Picasso: scolpire e dipingere la ceramica (2000) for Ferrara Arte.
Since 2002, we have overseen the English texts for more than a dozen projects for the Van Gogh Museum, Amsterdam, including the monumental Vincent van Gogh – The Letters: The Complete Illustrated and Annotated Edition (2009).
For a fuller list of our publications, see our Publications/projects page.

Exhibition curating and organisation

Antiquarian books
---